Why Choose Northstar Training
Northstar Training and Advisory has established a reputation of excellence in Operational and Quality performance gained from over 35 years in senior Operational, Quality, Project Management and Development roles in the Food and Beverage industry. We are dedicated to bringing our experience to help your business develop and succeed in the critical areas of cleaning and hygiene control.
Globally Trusted Company

Years of Experience in industry

World-wide Clients
Our Core Services
Fundamental CIP training to support competency building for Operations, Engineering, R&D and Quality Control personnel.
Advanced CIP training for Verification, Validation and Optimisation.
Area Cleaning, Sanitisation and Hygiene Control for the Food & Drinks Industry.
Full Food and Drinks processing plant walkdowns and cGMP auditing
CIP Monitoring, Verification and Validation.
Optimisation of CIP and Cleaning Open Plant (COP) processes.
Including CIP system problem solving and equipment & chemical suitability selection.
"Better informed with respect to CIP principles and will be very useful in our upcoming validation work"
- John, Cybercolors – Natural Food Ingredients Company
"Enjoyed the course (CIP for Microbreweries) and learned more about a subject I thought I knew."
- Eugene, Trouble Brewing- Kildare
"Very good and interesting course (CIP Fundamentals)"
- Joan, Dairygold, Co. Cork
"Found it all very interesting and the guys were very good"
- John Abbotts, Cotehill, Co. Cavan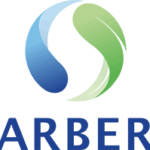 "I really enjoyed this training and would highly recommend it"
- Sharon, Carbery Co. Cork
Fill in the details and we will get back to you as soon as possible